This beautiful building is located in the heart of the small city of Sal-Rei, among its typical houses. Unusual in its structure, the museum is totally built with white calcareous stone and volcanic rock.
Inside, large mosaics, stained-glass windows, paintings and sculptures narrate the wonderful story of the Cape Verde islands. History unfolds through a vast exhibition of works displayed on three levels, as if to represent an upward path.
The adventure begins in the depths of the ocean where we encounter the ruins of a shipwreck; here we are exposed to themes which lie in the mists of time and in the depths of the human soul.
A flight of stairs lead us to the "surface", where we learn about the history of Cape Verde and its culture, grown strong and powerful against the beating waves and the wild blowing winds, with its colours and music, crossed in time by wealth and famine.
Finally at the top level we reach heaven, a garden full of lush plants. Here we can taste typical local products and also appreciate fine pieces of contemporary art from different artists who continue to narrate the profound value of this beautiful land through the universal language of art and a great promise for the future.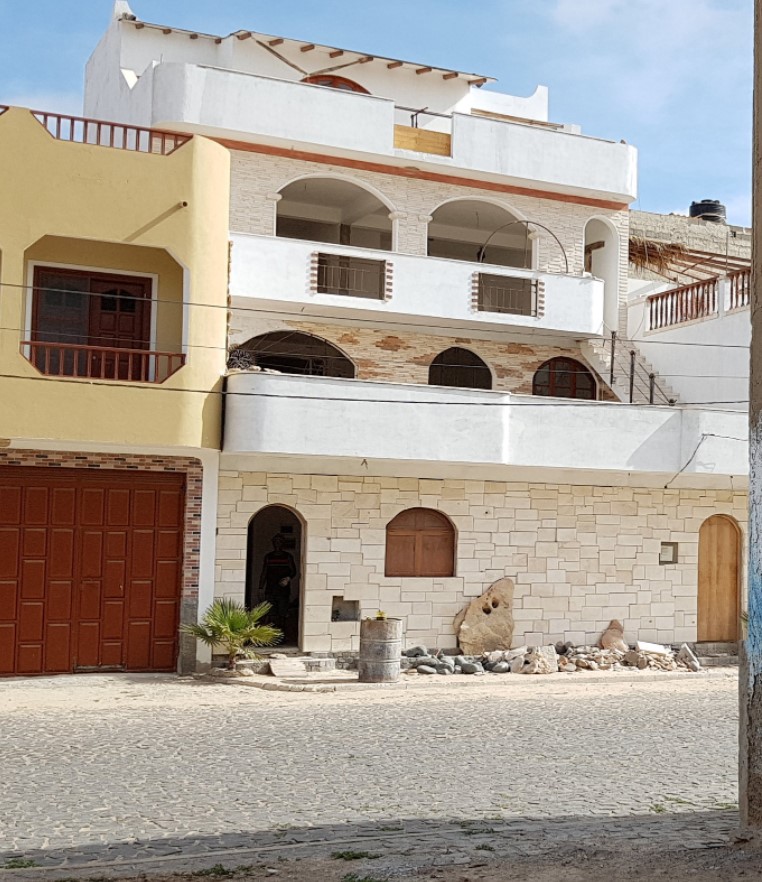 We are happy to welcome you at our museum in Boa Vista
The Museu Dos Náufragos is open every day except Tuesday and Sunday.
Hours: 9.15am to 12:30pm
Closed: Sundays, Tuesdays, January 1st, May 1st and December 25th
For further details and to book you personal guide please contact us:
+2385281173 – WhatsApp available – museudosnaufragoss@gmail.com
Prices
Full price: 7€ / Reduced price: 5€ For children until 10 years of age and residents in Cape Verde.
Free admissions for:
Children under 3 years of age – Teachers preparing a free visit, or a guided tour or workshop – Journalist with valid press I.D. – Students of Cape Verde.
Rules
The recording of video or photography are allowed only without the use of a tripod or flash.
Inside the gallery it is forbidden to:
Touch the objects on display

Eat or smoke

Answer phone calls

Run

Talk loudly
Find us here